Subscribe to newsletter:
NEWS
•

Printable art-postcards now available at peterwhiterose.com
Click on Shop

•

Send world-unique free ART-e-CARDS to your friends and relatives. Multimedia e-cards with music, poetry and paintings from Peter Whiterose.

•

Latest Artwork


•

Find Peter Whiterose at
•

Latest Visitors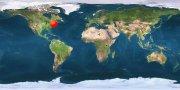 •

THE ARTIST
PETER WHITEROSE
Peter Whiterose is an artist who has been creating artwork for many years.
He adores beauty and harmony in everything, thus working a lot with the golden proportion.
As an artist with a holistic vision, he's interested in the spiritual possibilities of the human mind and in nature, natural health, inventions, all kinds of creativity. So was Leonardo Da Vinci ...

He doesn't believe in the idea of nationalities, nor in the good from organised religions. Both seem to divide people and prevent world peace. Peter thinks they will eventually disappear from this planet, leaving a peace that is based on inner consciousness instead of outer belief. He considers himself a world citizen or even a universe citizen.
Whiterose has always combined two artistic disciplines in his life: visual art and music. This synergetic combination comes to a climax, with his unique ART-e-CARDS, which you can send by clicking on the menu.





Bellagio, Italy
©Photo: Michael Dambridge
ARTIST PAINTER
Over the years his artwork has reached the world and touched the hearts of many people.
With a realistic technique, he presents an intuitively experienced dimension, inspired by nature scenery, with a dominance of aesthetics.
To Whiterose the art of painting is the art of observing and understanding. And much more of course, like inspiration, vision, ...
The futility of humans in the immense cosmos, the esoteric aspect of everyday subjects, the contrast and tension between light and darkness, yin & yang and the awareness of wonder in nature, those elements are visualised as intensively as possible. He developed several unique techniques of his own, resulting into a personal and recognisable style.
In his fine art works, the intelligence within every living being is often lifted above the presumed level. This creates a poetic, meta-realistic world, admired by a big audience during various exhibitions.
The harmony of colours is considered of high importance and according to Whiterose, in their natural coherence they 're always eye-delighting.
Conscious of the materialising power of thoughts, he creates harmonic art that is in strong contrast with the flood of destructive ideas, images and information that is projected on us by people and society, every day.
Some call Whiterose's artworks magic realism, or meta realism. Some consider this as classical art, others say it's more contemporary art. Someone even called it "painted synchronicity". It's just timeless. That's one more reason Whiterose's paintings are steady art investments with increasing value.

If you are interested in buying, dealing or exhibiting Whiterose Art, just click the contact button in the menu. Even so for licensing pictures to use for posters, post cards, calendars, other print works, tiles, websites, brochures, leaflets, book covers, CD covers, DVD covers and booklets, etc.
Discover Peter Whiterose's art gallery here.
"As I consider the spiritual aspect of life of the utmost importance, you will often discover that element in my works. The spiritual and the material are two sides of the same reality, nevertheless the first one is highly ignored by some people. My experiences in the spiritual world urge me to let appear certain frequencies into my music and artworks, in such a way that various viewers and listeners could recognise their own feelings, dreams and consciousness. And discover more ..."
MUSIC IN THE GENES
His grandfather and his daughter play the violin and Whiterose first picked up the electric guitar of a friend when he was about 15. Since then he has played in different bands like LHD, Aquarius, Lost Paradise, and collaborated with musicians, singers and artists like Dani Caen, Mark Vann, Ellen Rossi, Véronique Smets, Willy Kooyman, Walter Mets, Vera Mann, Marco Rosso (Clouseau), Karen Damen (K3), Ananta (Gotan Project), Satya, Mitta Van Der Maat, Jacques Smeets, Benny Claes, Wim Rodgers, Jo Michel, Van den Heuvel, Chemical Steve, Khaliq Glover (Michael Jackson, Prince) and others.
Peter also composes songs for others. The styles vary from ear catching pop to classics, including rock, reggae, lounge, acid jazz, smooth jazz, nu jazz, new age, film music, web music, contemporary dance projects, etc.
If you are looking for any music for your project, click the contact button in the menu and ask.
In his music, the natural harmony of notes and sounds takes an important place as well.
"Birds never sing false, do they?" says Peter Whiterose.
Read more and listen to Peter Whiterose's music here.