NEWS
•

Printable art-postcards now available at peterwhiterose.com
Click on Shop

•

Send world-unique free ART-e-CARDS to your friends and relatives. Multimedia e-cards with music, poetry and paintings from Peter Whiterose.

•

Latest Artwork


•

Follow Peter on Twitter
•

Latest Visitors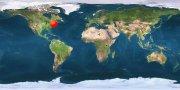 •








Information, newsletter & contact form Peter Whiterose
This is NOT for Guestbook input. Click here for guestbook

Of course your details will never be shared with any other parties.