Subscribe to newsletter:
NEWS
•

Printable art-postcards now available at peterwhiterose.com
Click on Shop

•

Send world-unique free ART-e-CARDS to your friends and relatives. Multimedia e-cards with music, poetry and paintings from Peter Whiterose.

•

Latest Artwork


•

Find Peter Whiterose at
•

Latest Visitors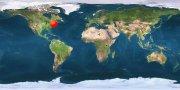 •

MUSIC
As a self made artist Peter Whiterose makes music in a rather intuitive way.

He plays electric and acoustic guitars.
But you could have found him a few times performing on bass guitar or keyboard also.

Peter composes music on guitar and keyboard and records on the Mac.
Additional recordings, mixing and mastering are done in external studios, like Chain Gang studios, Ekzakt studios, Nightingale studios, Sonare studios, Swan studios.

He learned himself playing guitar and composing music mostly by practicing and refining the skills.

Peter is currently working on new recordings.

GENRES
pop, rock, reggae, latin, lounge, nu-jazz, acid jazz, smooth jazz, new age, ambient, film music, dance, classical ...
NEW SINGLE RELEASE: See You In Heaven
Mixed by Grammy Award winning Khaliq Glover (Prince, Michael Jackson, Christina Aguilera, Justin Timberlake)
See You In Heaven

guitar rock instrumental

Watch clip
Buy from

Kissing On The Dock Of The Bay


guitar rock instrumental

Grab My Wings


slow rock & classic instrumental
Thanks so much for listening and buying music from me. Doing so, you are personally contributing to my creation of more top quality songs, since it takes a huge amount of time and effort.
My songs are available in almost any digital shop worldwide. Check this if you are interested to sell your songs everywhere too.
Please share a link to here on Twitter, Google+, Facebook, etc. Thank you!
Peter

SONGWRITING
Whether you're a professional performing artist, A&R, manager, film director, web designer or else and you need a hit song, a tune for a TV series or a film score, background music for a website or anything else that sounds great and original, contact Peter's management via the contact page.
All music © by Peter Whiterose.
"Music is the language that uses common vibrations which are present in all humans and other living beings.
Let's enjoy that possibility and concentrate on what unifies, rather than what separates us."