Subscribe to newsletter:
NEWS
•

Printable art-postcards now available at peterwhiterose.com
Click on Shop

•

Send world-unique free ART-e-CARDS to your friends and relatives. Multimedia e-cards with music, poetry and paintings from Peter Whiterose.

•

Latest Artwork


•

Find Peter Whiterose at
•

Latest Visitors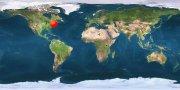 •

FREE PRINT CARDS now just for subscribing to my newsletter!
Fill in your email on the left.

Buy printable post card files for self printing
Save lots of money: buy 10 DIFFERENT printable postcard-files
Pay once, print ENDLESSLY on photo-paper for only $10.
<<< hover over the cards to view big version >>>
These exclusive cards are high quality, just like those from the street shop!
Now you can have 10 x thousands of postcards by printing them yourself onto photo paper A4 with these high-resolution artistic postcard files. No cutting!
For any occasion, like new year, Christmas, Easter, birthday, valentine's day, pregnancy, new born baby, birth, mother's day, father's day, health recovery, good luck, invitation, sorry, anniversary, jubilee, retirement, condolences, marriage, moving, travel, success, love ...
Colours may differ depending on your screen, printer, ink, paper, eyes.
How does it work?
Very simple:
Buy here safely online a set of 10 pdf-files and download immediately (or try the FREE SAMPLE first - see bottom).
Print 10 different cards as many times as you want with your own colour printer on A4 photo paper (not onto normal paper, which has no adequate quality!) and fold in two. We recommend:
- Canon GP501 Glossy photo paper 170 gsm
- Dixons Glossy photo paper one side coated 200 gsm
- ... other papers to follow ..
These have a blank back side, to write your message inside. Print only at 100%, no enlarge or shrink!
Send beautiful Peter Whiterose Art Postcards to your lover, friends, family, etc. (envelopes: C5 = ISO standard = 9 x 6 3/8" = 229 x 162 mm).
Save heaps of money at Christmas, birthdays, etc... with these post cards.

the cards folded are A5 for C5 envelopes
.
FREE SAMPLE
Ok, I can understand that some of you still have doubts about how really good the cards will look. After all, this is a new way of getting beautiful postcards.
I am so convinced that you will like the cards, that I give you one card-file for free to download. Just click on the card pic underneath, download and print that pdf-file on A4 photo paper. Then come back to buy.
Get in touch
Please let us know in the guestbook what you think about my art. Thanks and enjoy!
by Peter Whiterose



COPYRIGHTS: It is strictly prohibited to copy, publish, or sell these files in any way. Peter Whiterose Artworks are registered and protected by international copyright laws.